In today's digital age, newspapers remain a cornerstone of information dissemination. In Newfoundland and Labrador, a region rich in culture and history, several newspapers play a crucial role in keeping residents informed about local events, stories, and developments. This comprehensive review takes an in-depth look at seven prominent newspapers in the area, including The Telegram, Le Gaboteur, The Muse, The Independent, The Aurora, The Scope, and The Overcast. From hard-hitting news to thought-provoking features, each publication offers a unique perspective on life in Newfoundland and Labrador.
Historical Perspective
The newspaper tradition in Newfoundland and Labrador dates back to the early 1800s when the first publications emerged as handwritten broadsheets. Over the years, this evolved into a thriving print industry that documented significant historical events, cultural shifts, and social changes.
Diverse Range of Newspapers
The province boasts a diverse array of newspapers, each catering to different interests and perspectives. From broadsheets covering national and international news to community-focused papers that delve into hyper-local matters, the readers have a plethora of choices that resonate with their preferences.
In-Depth Local Coverage
One of the standout features of Newfoundland and Labrador newspapers is their commitment to providing in-depth local coverage. They don't just report news; they also highlight the stories of ordinary individuals, shedding light on their struggles, achievements, and contributions to the community.
The Newspapers of Newfoundland and Labrador: A Tapestry of Stories
Newfoundland and Labrador's vibrant media landscape is a testament to the power of storytelling. Within this diverse province, a tapestry of newspapers weaves together a narrative that reflects the unique essence of each community. From chronicling political landscapes to nurturing cultural identities, these newspapers stand as pillars of information, connection, and empowerment.
The Telegram: Chronicling a Province's Journey
Established: 1879
With a legacy spanning more than a century, The Telegram has solidified its place as a cornerstone of Newfoundland and Labrador's journalism scene. Since its inception in 1879, this esteemed publication has been dedicated to delivering comprehensive news coverage on an array of subjects. From political events that shape the province to cultural happenings that enrich its fabric, The Telegram remains committed to providing readers with a holistic understanding of the region's ongoing narrative.
Under the watchful eye of its seasoned editorial team, The Telegram continues to uphold its reputation for integrity and accuracy. Its blend of investigative journalism, thoughtful commentary, and in-depth features ensures that readers are equipped with the information they need to navigate the complexities of Newfoundland and Labrador's social, political, and economic landscape.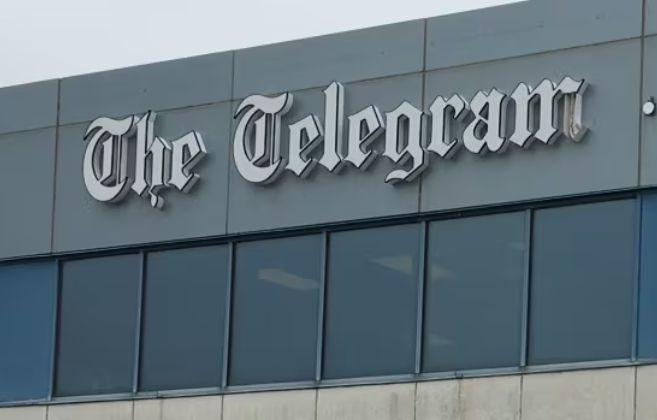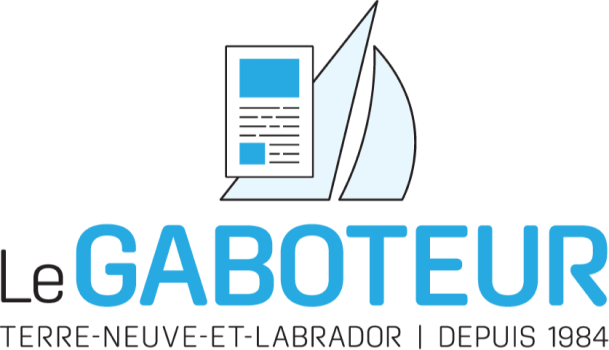 Le Gaboteur: Nurturing the Francophone Spirit
First Published: 1984
Le Gaboteur occupies a unique space within Newfoundland and Labrador's media landscape by catering to the Francophone community. Established in 1984, this newspaper serves as a vital link for French speakers, providing news, insights, and stories that resonate with their cultural identity. With its focus on promoting French-language discourse and representation, Le Gaboteur fosters a sense of belonging and community among its readers.
Through its thought-provoking articles and engaging content, Le Gaboteur strengthens the bonds that tie Newfoundland and Labrador's Francophone population together. By amplifying the voices and perspectives of this vibrant community, the newspaper contributes significantly to preserving and celebrating the province's linguistic diversity.
---
The Muse: A Chronicle of Campus Life
Founded: 1950
For students at Memorial University, The Muse is more than a newspaper—it's a testament to their university experience. Since its inception in 1950, The Muse has served as a dynamic platform for reporting campus news and fostering student creativity. The newspaper's pages are not only filled with breaking news and features but also with the creative expressions of the student body.
From thought-provoking opinion pieces to captivating artwork, The Muse encourages students to engage with issues that impact their lives. Its role in providing a space for students to voice their thoughts, showcase their talents, and connect with their peers makes The Muse an indispensable part of campus life.
The Independent: Advocating Truth Through Journalism
Published Since: 2002
In an age where investigative journalism is more important than ever, The Independent stands as a formidable force in Newfoundland and Labrador. Since its establishment in 2002, this publication has committed itself to uncovering the truth and shedding light on issues that demand attention. With fearless reporting and meticulous research, The Independent serves as a watchdog that holds power to account.
However, The Independent's impact extends beyond its headlines. It's not just a newspaper—it's a catalyst for change. By engaging with the community and sparking conversations around pressing matters, The Independent empowers citizens to actively participate in shaping the province's future.
---
The Aurora: Chronicling Labrador City and Beyond
Founded: 1894
At the heart of Labrador, The Aurora has stood strong since 1894, capturing the essence of rural life and reflecting the spirit of its residents. Serving Labrador City, Wabush, and beyond, The Aurora newspaper is a cornerstone of Labrador City news, providing in-depth coverage of local events, culture, and stories that resonate within the community.
Dedicated to Labrador City news and its connection to Happy Valley-Goose Bay, The Aurora newspaper is more than just ink on paper—it's a source of connection to home. Whether you're seeking the latest Labrador news or updates from Goose Bay, The Aurora delivers, ensuring residents stay informed and engaged with their region.
A beacon of Labrador newspaper coverage, The Labradorian serves Labrador City and Wabush with Labrador news that matters most. With an average circulation of 3,638 copies per issue, The Aurora – Labrador City newspaper is a testament to its commitment to delivering vital Labrador updates.
The Scope: Diverse Perspectives on Display
Published Since: 2005
Since its establishment in 2005, The Scope has carved a niche for itself by providing an alternative perspective on news and culture in Newfoundland and Labrador. Recognizing the importance of diverse viewpoints, this publication explores a range of topics, from social issues to arts and entertainment. Through its in-depth articles and engaging content, The Scope encourages readers to question assumptions and engage with the world around them.
The Scope's dedication to fostering critical thinking and dialogue enriches the province's intellectual landscape. By highlighting perspectives often overlooked by mainstream media, the newspaper empowers readers to broaden their horizons and engage with issues that impact their lives.
---
The Overcast: Navigating the Cultural Currents
First Published: 2014
The Overcast, established in 2014, serves as a guiding light through Newfoundland and Labrador's vibrant cultural landscape. With a focus on the arts, this publication celebrates local talent, from visual arts and music to literature and more. By providing comprehensive coverage of exhibitions, performances, and cultural events, The Overcast serves as a hub for those seeking to engage with the creative heartbeat of the region.
Through interviews with emerging artists, reviews of gallery openings, and features on cultural happenings, The Overcast encapsulates the energy and dynamism of Newfoundland and Labrador's artistic community. Its role in spotlighting the province's creative endeavors contributes to a renaissance that cements the region's reputation as a hotspot for innovation and artistic expression. In conclusion, the newspapers of Newfoundland and Labrador each contribute uniquely to the information landscape of the region. From the storied history of The Telegram to the fresh perspective offered by The Scope, these publications play a vital role in keeping residents informed, engaged, and connected. Whether you're seeking hard news, artistic inspiration, or community connection, the newspapers discussed in this review have something to offer. So, if you're looking for a reliable source of information that captures the essence of Newfoundland and Labrador, explore these newspapers and discover the stories that shape the region's narrative.